If you are a yogurt lover, then McDonald's has never disappointed you with its delectable yogurt parfaits. Besides its delicious burgers and tempting fries, McDonald's offered this applaudable yogurt recipe which had high demand as a side dish. But owing to McDonald's limited menu due to coronavirus, it has discontinued its healthy options like yogurt parfait and grilled chicken sandwiches.
Hence, people across the world are interested to know what kind of yogurt does McDonald use to make healthy yogurt parfaits?
 McDonald's uses Low-fat Vanilla Yogurt to make its delicious parfaits. Coming to the Yogurt Brand they use, while many claims McDonald used Dannon Yogurt, we found that McDonald included Yoplait Go-gurt in their Happy Meal Menus.
Who supplies McDonald's Yogurt to Their Stores?
A deal was made between McDonald and General Mills in 2014 where McDonald will get the exclusive Yoplait Go-GURT for its Happy Meal as well as Mighty Kids Meals.
 When we explored its Happy Meal, it includes a yogurt too!
The packaging looks like Mcdonald's, but the Yoplait logo is on it too. The packaging looks very similar to Yoplait's, and they are precisely the same yogurt.
McDonald also teamed up with Chobani for offering Greek Yogurt fueled smoothies. 800 McDonald's restaurants in Southern California are featuring Chobani Greek Yogurt which is planning to expand its foodservice market.
Will Did McDonald Stopped Giving Yogurt?
With the outbreak of Covid-19, McDonald had to shrink its menu removing the bagels, salads, and parfaits. These are not expected to add back to their menu anytime sooner. But you can always try the McDonald's Parfait recipe at home to tickle your taste buds. The company claimed that they have improved operating costs by 2.2% from the second quarter to the third quarter by streamlining their menu.
Does McDonald Use Yoplait in thier Parfait ?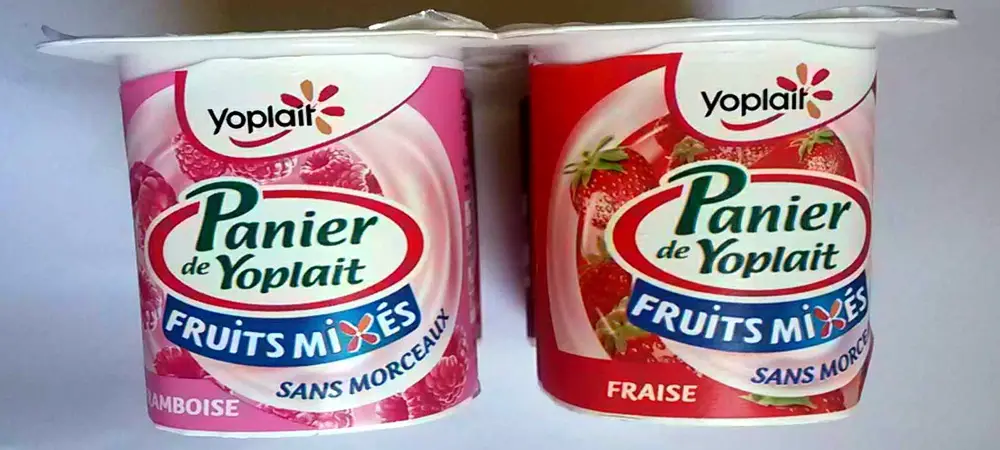 You can use any brand of low-fat yogurt to make a healthy parfait. However, if you do not mind adding some extra calories, we would recommend choosing full-fat yogurt as it has a perfect creaminess to make your parfait more desirable. You can even choose to add flavored yogurt instead of plain yogurt to make it more flavorful.
Is Mcdonald's yogurt healthy?
It entirely depends on what you choose. Look at the ingredients and check if it contains any added sugar. Also check for the type of yogurt used – full fat or low fat. It will help in determining if the McDonald Yogurt you are choosing will be healthy for you or not.
Where does Yoplait yogurt come from?
Yoplait Yogurt can be bought throughout the United States and Canada at almost any ice cream or frozen food section. Walmart, Costco, Kroger, and Safeway are just a few of these types of stores that have the Yoplait brand on their shelves.
What is the best yogurt to buy at McDonald's?
McDonald's yogurt parfait is one of the best recipes every yogurt lover should consider. It is high on taste and low on calories.
McDonald's Yoplait Yogurt has many different flavors, and most of them taste very good, but some are not that great. Some have added sugar or little fruit, so it depends on what flavor you get.
There are many flavors of Yoplait that have the same shape, size, and look as Mcdonald's, so you might not be able to tell them apart. A few flavors are not in the "McDonald's" Yogurt section, but they can also be found in most stores.
What are the positives and negatives of McDonald's yogurt?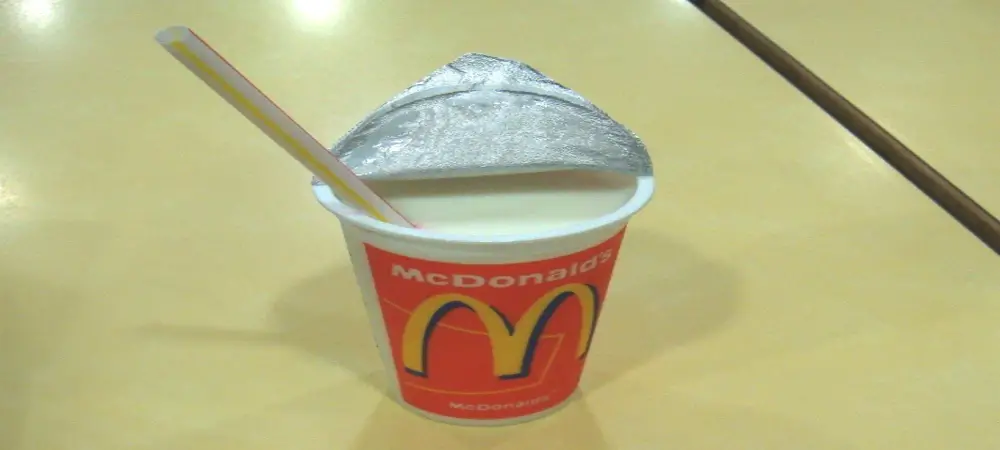 Here are some positives and negatives of eating McDonald yogurt:
Positives:
McDonald's Yogurt is a perfect snack to have because it has protein and fruit in them, so they fill you up better than some other yogurts. It tastes just like regular Yoplait yogurt. So if you like Yoplait, you will like Mcdonald's Yogurt. They also have many different flavors that all taste pretty good, and they have a bit more fruit than Yoplait does, so they are a better choice.
Negatives:
McDonald's Yogurt includes GMOs, and this is the primary reason Walmart won't sell most of their products because they think this is an unsafe practice. Most Mcdonald's Yoplait flavors also have added sugar or don't have much fruit in them, so they might not be as healthy as some other yogurts.
McDonald's has made many different flavors of Yoplait Yogurt. Some of the more popular ones are Strawberry Banana, Tropical Passion Fruit Paradise (yogurt with a wave on top), French Vanilla Crème Filled Tart.