Yogurt is a versatile, healthy food that is cherished for its excellent health benefits and tempting taste. Enriched with calcium and other nutrients, yogurt is known to promote bone health, gut health and reduces several cardiovascular diseases. Compared to other non-fermented dairy products, yogurt comes with additional health benefits. The presence of bioactive lipids makes yogurt a superfood to prevent chronic disease.
If you have trouble digesting milk, yogurt is a great alternative to consider. If you are not encountering severe lactose intolerance, you should include yogurt in your diet to reap its health benefits. However, if you have a high intolerance to lactose, there are many lactose-free yogurts available in the market.
What is lactose-free yogurt?
Yogurt, which is free from yogurt is lactose-free yogurt. These yogurts can be safely consumed by people having high lactose intolerance. The interesting fact is that the yogurt bacteria contain high levels of lactase enzymes which help to digest the lactose.
Yogurt is one of the most nutrient-dense foods available, and it offers a variety of health benefits. For lactose-intolerant people like me, I can eat as much yogurt that my stomach desires without experiencing any side effects!
Is Greek yogurt lactose-free?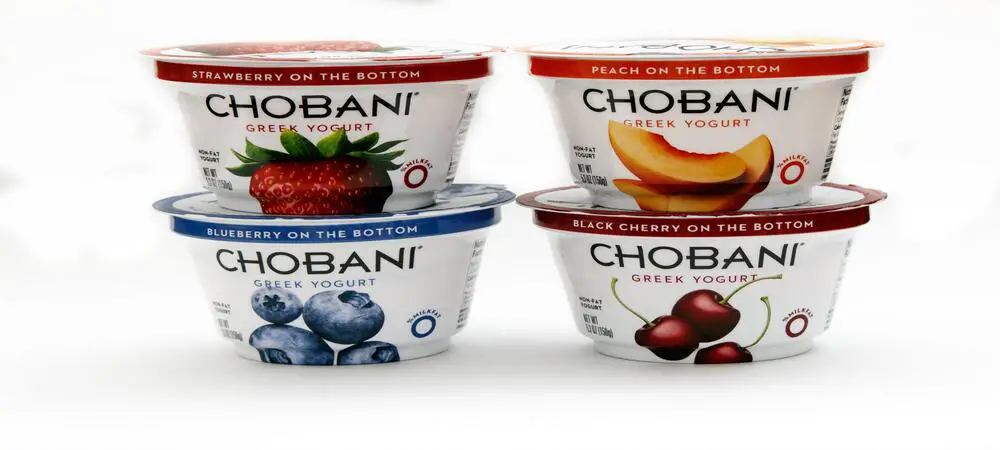 The straining process used to make the Greek yogurt removes most of the lactose. However, if you are allergic to lactose, it is recommended to read the label of the Greek yogurt you are choosing as it may contain some amount of lactose. There are several Greek yogurts that are lactose-free.
Compared to other types of yogurt, Greek yogurt is highly recommended for people with lactose intolerance.
Can you get lactose free yogurt?
The draining and straining process reduce the lactose level of Greek yogurt as compared to traditional yogurt. Most of the steer-clear Greek yogurts are high in fiber and thicker than the usual yogurts.
To make lactose-free yogurt, you need some yogurt as a starter ingredient. It contains probiotic bacteria which help in the formation of yogurt.
You can make the yogurt at home using cow's milk and let it usually set longer for 24 hours. Any lactose present in yogurt is in sufficient quantities to make it digestible if you are on the low FODMAP diet.
However, if you are looking for a dairy milk yogurt, you can try with the different varieties of milk like soy milk and let it ferment in the typical way to get your favorite yogurt.
How is lactose-free yogurt made using a yogurt making machine?
To make a lactose free yogurt at home, you need the following ingredients:
960 ml of lactose-free whole milk
5 g of yogurt starter
2 tablespoon of maple syrup (if you want to make a flavoured yogurt)
Prepare your yogurt-making machine with proper cleaning of the receptacles.
Heat the milk in a saucepan to 180°F (82°C).
Add maple syrup if you want sweetened yogurt, otherwise, skip adding the maple syrup
The temperature of the milk should not go above 115°F (45°C); else, the culture will start dying.
Add 1 packet of yogurt starter gradually while stirring. Use a whisker to dissolve the cultures appropriately in the milk.
Pour the warm milk with cultures in the yogurt maker
Process the machine as per the instructions provided by the manufacturer
The typical setting of a yogurt machine is at 112°F (44°C) for an incubation period of 8 hours to 24 hours.
The longer you set the incubation period, the thicker and tangy yogurt you will get.
Once the yogurt is prepared, you can safely refrigerate it for two weeks.
You are all set to enjoy your creamy lactose-free yogurt
Use it in savoury cooking, eat with fruit or granola.
Can I get the lactose-free yogurt from the market?
Yes! You can easily buy lactose-free yogurt from the market. There are many brands that offer lactose-free Greek yogurt.
Here are the 5 best lactose-free yogurts which you can get from the market:
Liberte Classique Lactose-Free Yogurt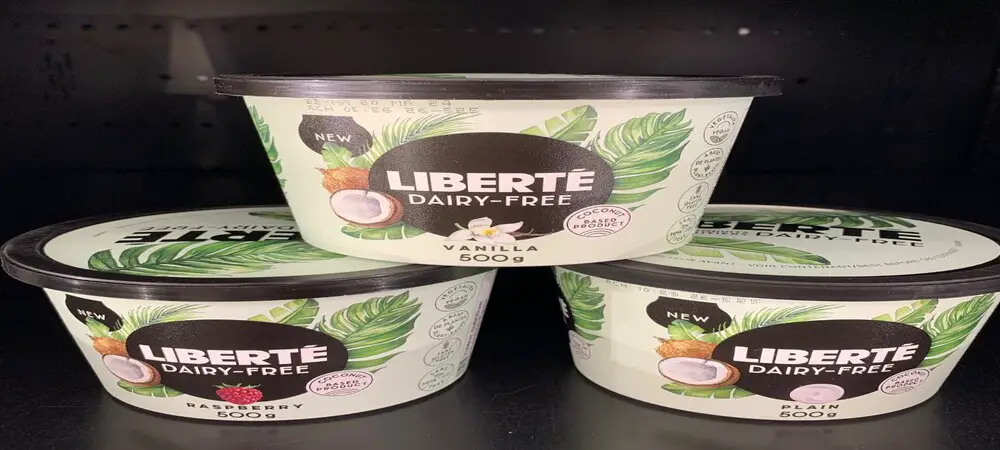 Founded in Montreal, Canada in 1936, the excellent products offered by Liberte make this a famous brand. From its unique line Classique, it provides lactose-free yogurt into different flavors – vanilla and plain. The company has a proven record of offering the best dairy products made from pure and fresh ingredients.
Green Valley Creamery Lactose-free Yogurt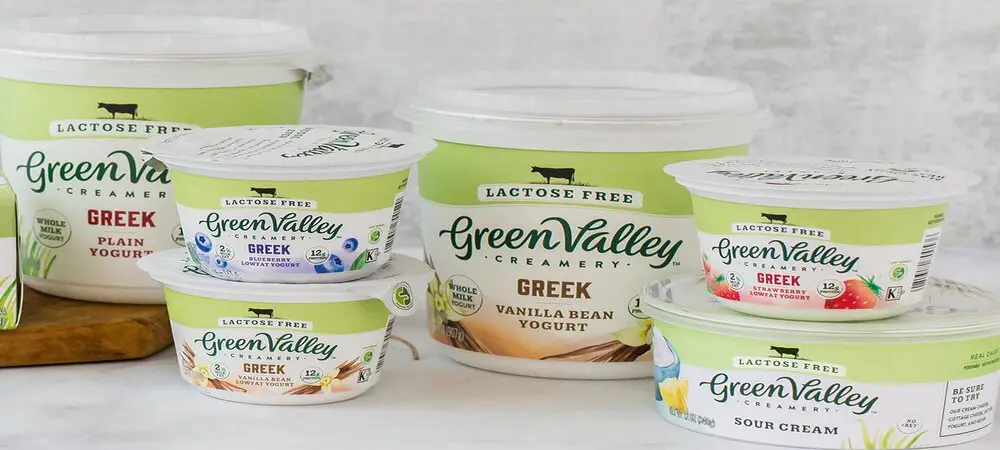 With no traces of lactose, this yogurt is suitable for people with high lactose sensitivity. The entire lactose is strained out of milk to prepare this delicious yogurt. One container of Green Valley Creamery
Lactose-free yogurt contains just 8 grams of naturally occurring sugar.
The USDA is deeply committed to the welfare of animals, and certifying organic standards for animal farm treatment.
Good Plants Dairy-Free Yogurt
It is a dairy-free yogurt making it lactose-free naturally as it is made from almond milk. 5.3 ounces of one cup yogurt contains 100 calories and just 4 grams of sugar. There are four tempting flavors available as lemon meringue, chocolate coconut, strawberry, and vanilla. The good of almond milk is not possible in your favorite yogurt to relish.
Activia Lactose-free Probiotic Yogurt
Known for its several strained probiotics, Activia offers lactose-free yogurt along with its wide range of delicious yogurts like low-free yogurt and other flavored yogurts like vanilla, strawberry, and black cherry.
The company has its famous tagline – 'billions of live and active probiotics in every cup'.
Yoplait Lactose-free yogurt
This dairy-based yogurt is concocted using lactose-free milk to make it suitable for people with high lactose sensitivity. Strawberry and French vanilla are the two flavors that are offered under the lactose-free line. However, the amount of sugar to enhance its taste is considerably high at 19 grams, thus making it suitable to consume occasionally.
Conclusion
As some people have lactose intolerance, that does not mean that they cannot enjoy yogurt. There are different brands that offer lactose-free delicious yogurts. If you are a vegan too, you can get lactose-free and dairy-free yogurt as well. Making a lactose-free yogurt at home is easy. All you need is lactose-free milk.