If you are a yogurt lover, exploring different flavors and styles of yogurt is your passion. In this blog post, we will specifically talk about Aussie Style Yogurt. As the name suggests, it is originated in Australia but incredibly popular among yogurt lovers across the world.
So, let's dig into what Aussie Style Yogurt is all about!
What is Aussie Style Yogurt?
Aussie Style Yogurt is a company established in 2003 with the concept of "Yogurt for People." The company founder and CEO, Mr. Tenglong Chen, put forward a goal to create an image for yogurt that everyone can understand and enjoy – "anyone can do it"!
Aussie Style is the only company in Australia that makes yogurt using "continuous fermentation." This process allows for the continuous production of yogurt while keeping the product fresh and natural.
Related Posts:
It is how Aussie Style Yogurt describes their products:
"Aussie Style Yogurt was created to be simple, fun, and delicious. There are no artificial flavors, colors or preservatives added. Each flavor is created using high-quality yogurt cultures and natural ingredients that include: fresh milk, real fruit, and sweeteners such as cane sugar or honey."
Each of their products has a specific taste – Aussie Style Yogurt specializes in producing fruity flavors like mango, passionfruit, strawberry, etc., but they also offer more unique flavors such as:
– Lemon Yoghurt
– Vanilla Yoghurt
– Mint Yoghurt
– Ice Coffee Yoghurt.
Besides this specific line of products, Aussie Style Yogurt sells other flavors that include natural yogurts and a nutraceutical range that area combination of yogurt with other foodstuffs such as nuts or fruits.
They offer one large (473ml) and two small packages (170ml/100ml). Their products are available in most Coles supermarkets, selected Woolworth's markets, and some IGA stores.
What's the Difference Between Greek, Icelandic, and Australian Yogurt?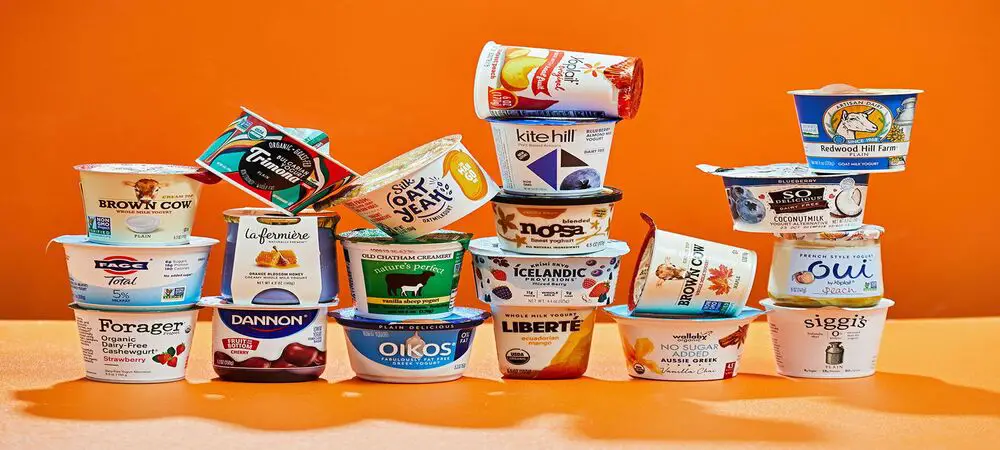 Greece is one of the largest yogurt producers in Europe. It has more than 3,000 years of dairy culture history. For this reason, Greeks have been able to distinguish, for centuries, the best-quality milk for the production of yogurt.
Greek yogurt is available in two types: thick (strained) and regular; both may have fruit added or maybe used plain as a substitute for sour cream. Greek Yoghurt is thicker than "regular" yogurt because it has more proteins and less sugar (lactose).
Icelandic yogurt is a Nordic delicacy that became very popular in its homeland after the Second World War. Although Icelandic yogurt is much thicker and more concentrated, its taste and texture are similar to that of Greek yogurt because it has been strained. Both types may have fruit added or maybe used plain as a substitute for sour cream.
Icelandic yogurt is very similar to Greek yogurt, but the process by which it is produced differs slightly. The straining helps get rid of excess water in the milk as well as impurities and lactose. Strained Icelandic yogurt contains more proteins than regular yogurt and less sugar (lactose).
Greek Yogurt Vs. Icelandic Yogurt
Most Icelandic and Greek yogurt brands use a process called straining to separate their product from the whey. The majority of yogurt in the US is made using what's known as "batch" processing, which takes about 8-10 hours. Strained yogurts are set for less than an hour – this means that there isn't much chance for lactose to be broken down. That's why some people who are lactose intolerant find Greek and Icelandic yogurts easier to digest.
Icelandic Yogurt Vs. Icelandic Skyr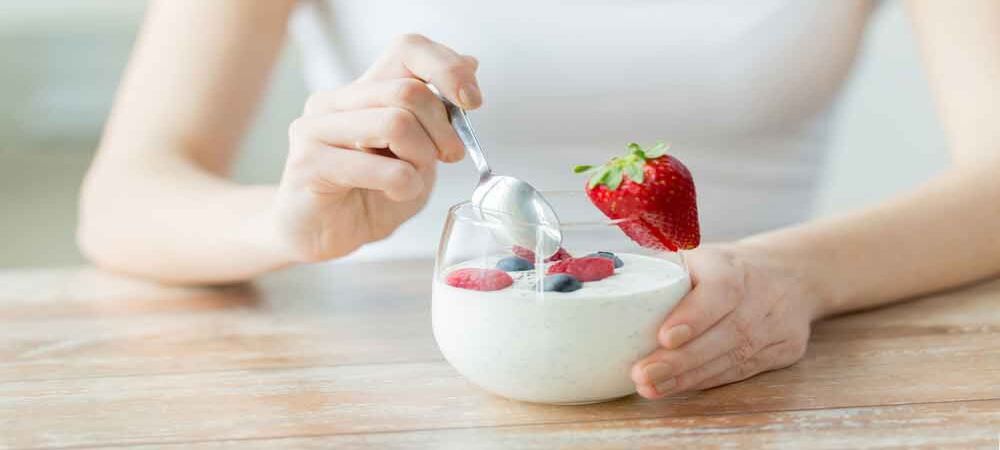 After decades of being known Stateside as "yogurt" (strained yogurt), there is now a new term gaining ground in the U.S. Thanks to the growing popularity of Icelandic-style yogurt (which has nothing to do with the island nation of Iceland): Skyr.
Skyr is a strained yogurt that originated in Iceland. So it makes sense to start calling it by its Icelandic name – but there's an interesting story behind how this happened.
While on a visit to New York City in late 2010, Björgólfur Thor Björgólfsson (the founder of the brand that makes Alvita® Icelandic style yogurt) ran into a problem – he couldn't find his product on any supermarket shelves! Björgólfur was turned away by store managers who told him they didn't carry "yogurt," but when he tried to explain that his product was similar to Greek yogurt, they still refused to stock it.
The situation made no sense to him, so Björgólfur. He enlisted the help of a savvy friend who had recently graduated from Columbia University and was familiar with which words Americans used in their everyday language. Together they came up with a new term for Icelandic-style yogurt –skyr.
Björgólfur made a few calls to the grocery store chains in New York City, and within weeks, his product was being stocked. And now you can find skyr in specialty stores all around the U.S., including some Whole Foods Markets.