Are you a smoothie lover? If yes, you must have tried smoothies that are made from yogurt. Frozen yogurt and smoothies are the top dessert choices for any yogurt lover. Most of the smoothie recipes suggest throwing some yogurt along with the fruits or vegetables of your choice in smoothie blenders to get a tasty smoothie. 
If you don't want to get into the hassle of making smoothies at home, we have shortlisted some of the readymade smoothies for you:
However, I still strongly recommend to try your hand with smoothies at home to tickle your tastebuds with some authentic flavor.
But can you miss this nutritional treat a miss, if someday you do not have yogurt in your fridge? No! You can continue with this breakfast sensation, even if you give a miss to yogurt. Surprised?
Let's checkout some of the best smoothie recipes without yogurt!
Related Posts:
Here are the nine best smoothie recipes without yogurt:
1.     Banana Strawberry Non-Dairy Smoothie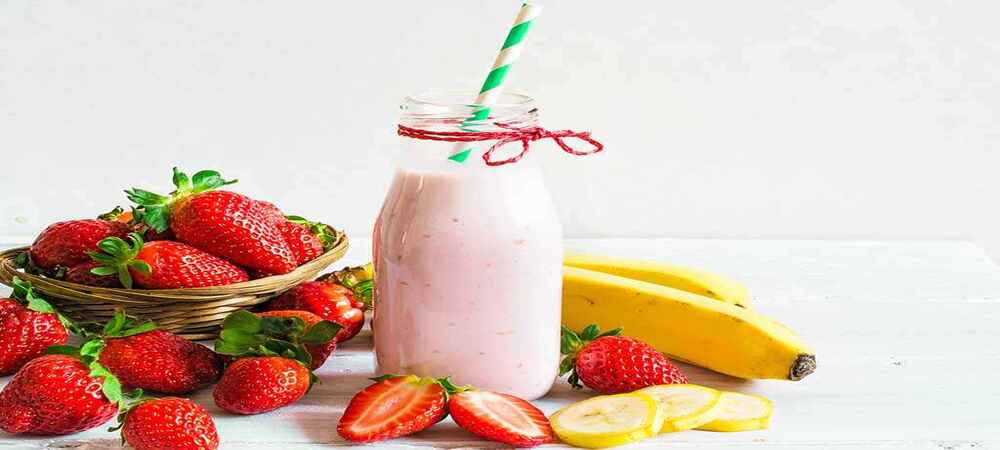 Packed with Vitamin C and Bananas, this delicious smoothie is a real retreat for the one who avoids or is allergic to Diary products.
Take 2 cups of strawberries and one banana
Add one cup of nut milk (almond, soy or even cashew milk work best for this)
Blend all these ingredients till smooth
Add one tablespoon of peanut butter (it should not contain sugar) and few ice cubes
Now blend again to get the desired froth
Do try an amazing strawberry banana smoothie without yogurt!
2.     Mango Smoothie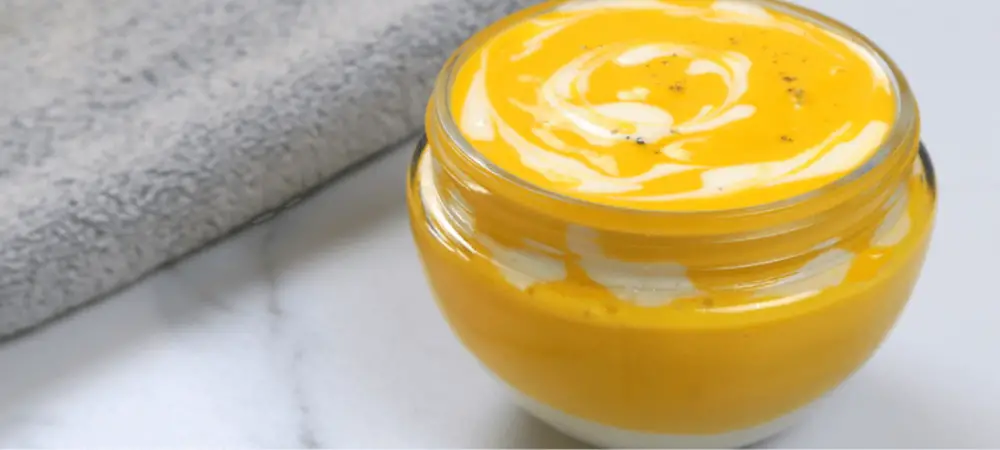 Who can give a miss to the king of fruits – Mango? When it comes to a smoothie, we can't afford to give this delectable a miss.
Take one banana and one fresh banana
Peel them properly and add a cup of nut milk (cashew, soy, or almond)
Blend it smoothly and some ice cubes to get the perfect aroma.
Check out our special Mango smoothie recipe without yogurt!
3.     Raspberry Smoothie Recipe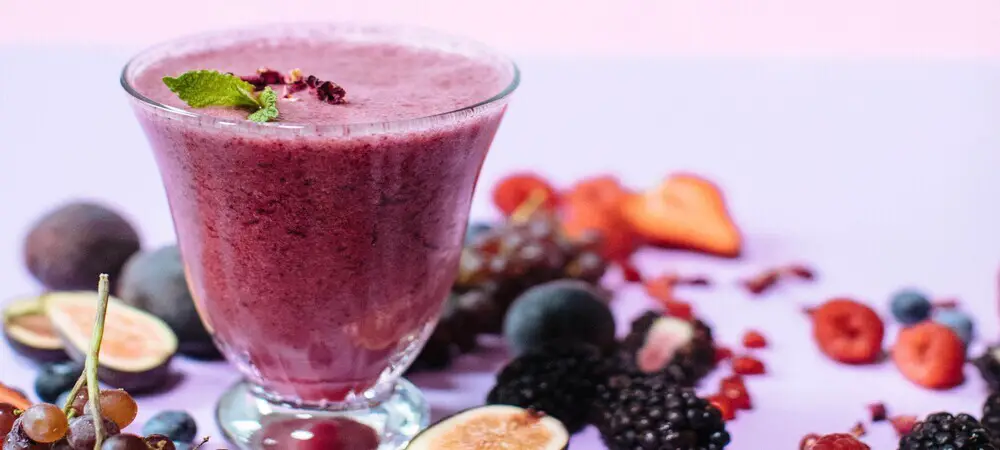 Do you love tart flavors? This ultra-delicious raspberry smoothie is loaded with the goodness of Vitamin C. You would like to enjoy it at any time of the day. You can try this recipe with vegan Yogurt too!
Take one cup of raspberries and one banana
Add 1 cup of fresh orange juice
Add one tablespoon of honey and blend
Now add few ice cubes and blend again to get the desired consistency.
4.     Healthy Kale Smoothie
The numerous health benefits of kale have already been known. This time add the goodness of kale into a smoothie with this recipe. It is packed with calcium, copper, iron, Vitamin K.
Take 2 cups of chopped kale and one banana
Add ¼ cup of mushy avocados
Add 1 cup of mango and almond milk each
Blend all the ingredients to get the smoothie
5.     Berry Smoothie with Oats
Add some gritty flavor to a smoothie by adding oats to it. High in carbs and fiber, this smoothie will keep you going throughout the day.
Take 1 cup of raspberries and blueberries each
Add one banana and mix
Add ½ cup of raw oats and blend all the ingredients
6.     Blueberry Smoothie
With just 84 calories in one cup, the yummy blueberry smoothie is loaded with fiber, Vitamin C, Vitamin K, and manganese.
Take ¾ cup of blueberries and one banana
Take two slices of fresh peaches or pineapples
Add 1 cup of fresh orange juice
Now add 1 cup of almond milk
Run the blender till all the ingredients turn smooth
Now add some ice cubes and run the mixer till you achieve the desired froth.
7.     Papaya Tropical Smoothie
To make your smoothie creamy, papaya is an excellent choice like banana and mango. High in Vitamin A and Vitamin C, here is the smoothie recipe:
Take one banana, 1 cup of blueberries and one small papaya
Blend all the ingredients till smooth
Use a high-speed blender to get the creamy and smooth drink
8.     Mean Green Smoothie
A refreshing morning smoothie that is loaded with the freshness of greens. From its attractive color to its mesmerizing taste, this smoothie scored high for its content requirements.
1 cup of raspberries
½ cup mashed avocados
One handful of spinach
1 cup unsweetened almond milk
One tablespoon honey
Blend all the ingredients to get this smoothie
9.     Spinach strawberry smoothie
Spinach is a green leafy vegetable that is considered suitable for your eyes. To taste this smoothie good, we will add some fruits and vegan yogurt as well:
Take 2 cups of chopped spinach
Add 1 cup of strawberries and one banana
Add one tablespoon of honey and blend
These smoothies are the best way to adopt a healthy lifestyle without working hard much for your diet. The goodness of raw fruit and vegetable makes it a perfect morning drink.
Frequently Asked Questions
What Can Replace Yogurt in a Smoothie?
Besides milk, you can choose to add dairy-free alternatives such as almond milk, soy milk, or even any fruit juice. If you are looking for a tropical flavor, you can add coconut water or coconut milk. Banana is the best fruit to pick to add a creamy texture to your smoothie. Have you ever tried coconut yogurt?
Can I Use Milk Instead of Yogurt in a Smoothie?
Yes, you can add milk instead of yogurt to make a delicious smoothie. The quantity of milk remains the same as yogurt.
How do I make a Smoothie Without a Blender?
To make a smoothie without a blender, you need to choose the soft fruits which can be crushed easily using the fork or with your hands. Squash these fruits until they turn completely mushy. Take either 1 cup of yogurt, fruit juice, or plant-based milk. Whisk it thoroughly using a fork till it gets blended.
Do You have to Add ice to Make a Smoothie?
To add froth to your smoothie, you can add ice in moderate quantities. However, adding too much ice will make it watery. Hence, you should start blending your smoothie with little ice, and then add more ice if required.