Yogurt cheese is a thick, creamy, spreadable version of yogurt. It's exactly what it sounds like! Yogurt cheese takes the place of cream cheese and sour cream in the recipe. But with a whole lot less fat and calories. I love how easy it is to make your homemade yogurt cheese – you need a few essential ingredients and a strainer or sieve. (view printable yogurt cheese recipe here)
How to make yogurt cheese?
Making your homemade yogurt cheese is not only super easy, but it's also much cheaper than the one that I buy ready-made. I also prefer to add flavorings you like, such as herbs, garlic or onion powder, or even some grated Parmesan cheese. You can also add chopped cooked veggies, like broccoli or zucchini. It is excellent if you have extra vegetables in your refrigerator-that need using up.
Related Posts:
Here is how to make yogurt cheese at home:
1) Line a strainer or colander with several layers of cheesecloth and place the strainer in a bowl to catch any draining liquid.
2) Pour a 32-ounce carton of your favorite yogurt into the lined strainer. Let it drain for about 4 hours in the refrigerator.
3) When ready, you'll have 1/3 cup of thick creamy homemade yogurt cheese!
Note: If the yogurt is still too thin for your liking after several hours, place it in a container and chill in the freezer for 30 minutes or so. It will help it thicken up.
What cheese is made from yogurt?
Yogurt cheese is also known as 'strained' or 'Greek' yogurt, and a few other names.
What kind of yogurt to use for cheese?
You can use any plain, unsweetened full-fat yogurt to make it. I like Greek-style, yogurt but you can also use regular milk or non-fat yogurt. Stick to unsweetened, so you don't have to add any sugar or sweetener, or stick with a naturally sweeter version like Greek style.
How long does homemade cheese last?
Refrigerated – store in an airtight container for up to 5 days.   Frozen – lasts much longer, be sure the surface is covered in plastic wrap to prevent freezer burn.
What type of cheese is yogurt?
Yogurt cheese is soft spreadable enough to use instead of cream cheese or sour cream. I like to add garlic or onion powder for a little added flavor when using it as a spread, but you can always leave it plain or add your favorite herbs or seasonings. If you saute vegetables like broccoli or zucchini and add a little salt, it makes a great spread too!
What to do with yogurt cheese?
One of our favorite ways to use homemade yogurt cheese is to make yummy desserts. Add in some maple syrup and cinnamon for a delicious cheesecake topping. You can also use it to make homemade frosting or stir in a little bit of lemon juice and honey for a tasty dessert topping. You can also use it in place of cream cheese to make stuffed celery (see recipe here )! Add chopped cooked veggies – like broccoli or zucchini – along with some salt and pepper for a yummy veggie spread.
Cheese recipes using yogurt cheese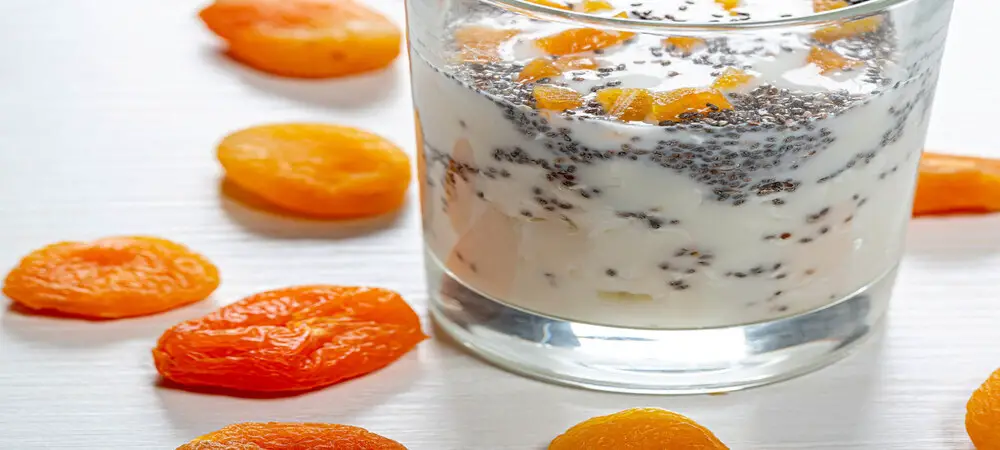 There are countless uses for this creamy, spreadable goodness! Use it instead of cream cheese in your favorite recipes, like dips, cheesecake, frostings, and icing. It's ideal for replacing cream cheese in recipes because it's got a lot less fat and calories.
1.     Honey yogurt cheese
Substitute 1/2 cup plain Greek yogurt for the regular yogurt.
Add 3 tablespoons of honey and stir well.
Let drain as directed above.
2.     Garlic yogurt cheese
Add 1/2 teaspoon granulated garlic to the drained yogurt.
Stir and let drain as directed above.
3.     Blueberry cheesecake dip
Drain regular plain non-Greek style yogurt for at least four hours or overnight, preferably using a strainer over a bowl set in your refrigerator (this will catch any liquid drains from the yogurt).
Once your yogurt is drained, mix with a bit of lemon juice and honey (optional), then fold in about 1/4 cup of very finely chopped or pureed fresh or frozen blueberries.
It will turn into a bright green-blue color.
Serve as a dip for fresh fruit, spread on graham crackers, or enjoy with a spoon.
4.     Eggplant dip
Makes 4 cups, serves 6-8 as an appetizer or sandwich spread. Stir up plain yogurt cheese (or any other flavored yogurt cheese) and place it in the bottom of a serving dish.
Spread 1 can of roasted garlic artichoke hearts (drained well) on top of the yogurt cheese.
Heat 1/3 cup extra virgin olive oil in a saucepan over medium heat, add 3 cloves of crushed garlic and saute for about 1 minute.
Add 2 tablespoons lemon juice to the garlic oil, then pour this mixture into the middle of your dip on top of the artichoke hearts.
Sprinkle with salt and pepper if desired.
Stir to mix the oil in well.
Serve warm with bread, crackers, or raw veggies for dipping.
Make yummy dips like above – a few of our favorites are strawberry spinach dip and blueberry cheesecake dip. Use it as a substitute for cream cheese or sour cream in any recipe. Make Cheese and veggie stuffed celery – this is one of my favorite snacks!
Serve it as an appetizer with crackers or veggies for dipping; or spread on a sandwich like regular cheese; or add to a pizza with tomato sauce, chopped vegetables, meat, or veggies.
Use it as a substitute for sour cream in any recipe where you'd typically use regular plain yogurt (not Greek-style with whey).
Frequently Asked Questions
Yes, yogurt cheese is a thing! Also known as labneh or labna in Middle Eastern cuisine, yogurt cheese is widely enjoyed as a spread or dip. It can be used as a healthier alternative to cream cheese or sour cream in various recipes or enjoyed on its own with a drizzle of olive oil, herbs, and spices.